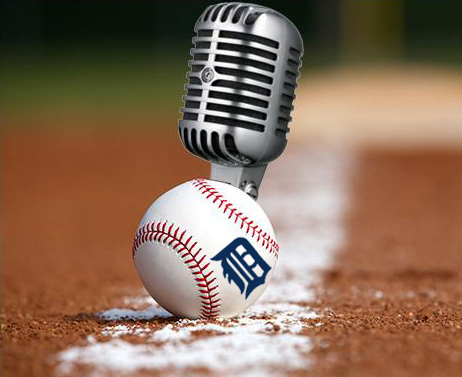 The 2018 MLB Draft is complete, the Tigers have made all of their much-anticipated picks, and now the one question one everyone's mind is this: is grape-flavored Big League Chew the best flavor of Big League Chew? Yes, it absolutely is. But the second biggest question on everyone's mind is "how well did the Tigers do in this draft?"
For answers, The Voice of the Turtle turns once again to Brian Sakowski, National Scouting Supervisor for Perfect Game USA, and known lover of pineapple on pizza. We don't hold that against him, because his scouting skills are second to none.
Casey Mize was almost a 100% sure pick at first overall, but how did the Tigers do in the rounds following that? They drafted a couple of high school outfielders in the first five rounds, which may not seem like the safest route, but perhaps there was more there than meets the eye.
Oh, and let's not forget about that third-round pick, Kody Clemens, son of the famous Roger Clemens! No, he's not a hard-throwin pitcher like his dad, but he might be very valuable as a hard-hitting second-baseman.
But seriously ... pineapple on pizza? Ugh, man, ok, whatever. Let's talk about the draft!
Topics in this episode include:
-Applying scouting grades to Two-Hearted Ale, pineapple on pizza, ketchup on hot dogs, and more
-Victor Martinez should be hitting clean-up, stop complaining
-Defining terms like "pitchability," "twitchy," "#JuCoRoute," "org type," and other scouting verbiage
-Casey Mize was the best pick, even if he's not Stephen Strasburg
-The Tigers drafted two high school outfielders -- good idea or nah?
-Parker Meadows could be a star
-What's the best comp for Kody Clemens? (Hint: it's not Ian Kinsler)
-Who was the "wildcard" pick in this draft?
-The Tigers signed a giant. Not a Giant. A giant.
-Did the Tigers take more risks in this draft than in the past couple of years?
-Were there any "sleeper picks" in this Tigers draft?
-How many "Death-Rage" jerseys are the Whitecaps going to sell?
-How to gauge value in the 9th round
-Analyzing the Verlander trade almost a year later